Sports and Fashion
In our sports shop we offer a wide range of products covering all aspects of winter sport. We sell skis and snowboards together with clothing and matching accessories. Always staying up to date with the latest trends and innovations we maintain close relationships with our partners. We can advise you on the suitable products – whatever your needs, we will have the very latest.
Clothing
The latest outfits and matching accessories
We always stock the latest trends in winter clothing whether you want functional or fashionable.
Moreover, we offer matching accessories such as gloves, beanies or goggles.
Skis / Snowboard
All sorts of skis and snowboards

Whether you are looking for off-piste, touring, slalom or normal all-round skis – we offer a wide range of different models. To complete our product line-up, we also offer cross-country skis and a selection of snowboards.
Test before you buy
Buying skis without knowing about their characteristics on the snow? Nobody wants that! Therefore, we offer the possibility of testing nearly every model we stock before you buy. You can test several models that we think might suit you and then decide at your leisure which is the best ski for you. Up to two days testing are free if you buy a pair of skis.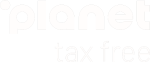 Tax-free shopping
Benefit thanks to the possibility of tax-free shopping. All our customers that are non-EU residents are able to get a tax-refund on their purchases. The conditions are listed here.
Boots
Direct power transmission and pain free skiing

Every foot is different and needs to be treated accordingly. Therefore, our product line covers all sorts of foot shapes and stiffnesses. All our offered models inherently allow customisation up to a certain degree. We will guide you to your right model ensuring optimal power transmission and no pain.
For those having "problemspecial treatment or further customisation our experienced bootfitters can offer a suitable solution.
Safety Equipment
Safety is our priority
To increase your safety, we offer helmets and protectors. Those who love to go off-piste will find avalanche-backpacks transceivers and rescue equipment. Let our trained staff advise you – we will explain how it works and how to use it so that you are well equipped even in difficult situations. As an authorised dealer, we can also service and update your equipment as required.